Lightemotion is excited to announce the completion of the lighting design for 180 Wellington, one of the first illumination projects to be executed within the Master Plan for the Parliamentary Precinct. 180 Wellington represents a unique expression of Beaux-Arts design, enhanced with a lighting design plan which not only brings the subtlety of its grand architecture to light, but also sets a tone for the luminous environment in the capital region at night.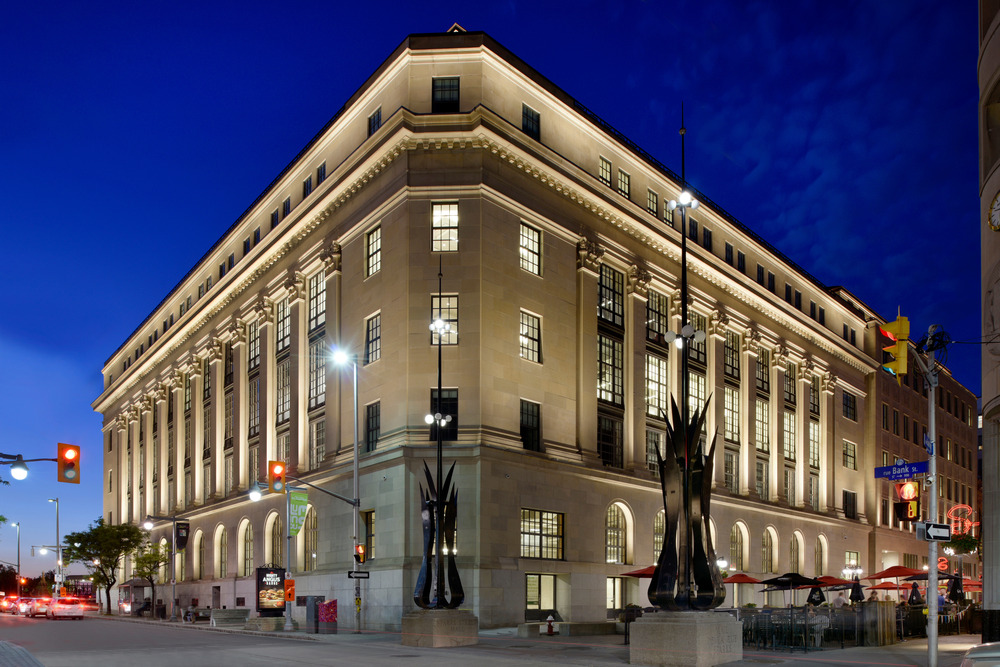 Francois Roupinian, Founder of Lightemotion, states that "180 Wellington is an important lighting design project as it reflects the prescription that we have created in the master plan and demonstrates the possibility of what the capital aspires to portray, while respecting the historical character of this classic building."
"We employed a theatrical approach to lighting with very detailed control systems to avoid flooding the building with light. Delicate beautiful accents on key architectural features preserve the historic integrity of its architecture while maintaining a cohesive luminous environment with the neighbouring buildings."
At the heart of the design, is an elaborate Dali lighting control system which allows each fixture to be individually controlled. Lighting levels can be specifically tailored to each area of the building depending on the nature of the architectural features and reflectivity of the surfaces. "This allows us to create stunning illumination that can be programmed to include different nuances and contrasts across the various façades of the building."
Lightemotion employed state of the Art LED technology and 3000k color temperature for all fixtures giving a beautiful natural glow on the façade without altering the tonality of the natural stone. The lighting features become a paintbrush, bringing this historic landmark to prominence without denaturing the building to create a timeless, lasting design.
The approach is design-driven – far and beyond simple photometrics, mock-ups allow lighting fixtures to be positioned to achieve the best lighting direction ensuring that the different elements of the building are properly featured and are also critical in identifying colour temperatures to achieve desired effects. In addition, the designers elected to work with grazers and carefully positioned the lighting fixtures in relation to the stone façade.
The finishing touch
Lightemotion established seamless integration of the lighting fixtures on the façade by creating light caches –  fixtures are not visible and no glare effects are present to the public from any angle of the building.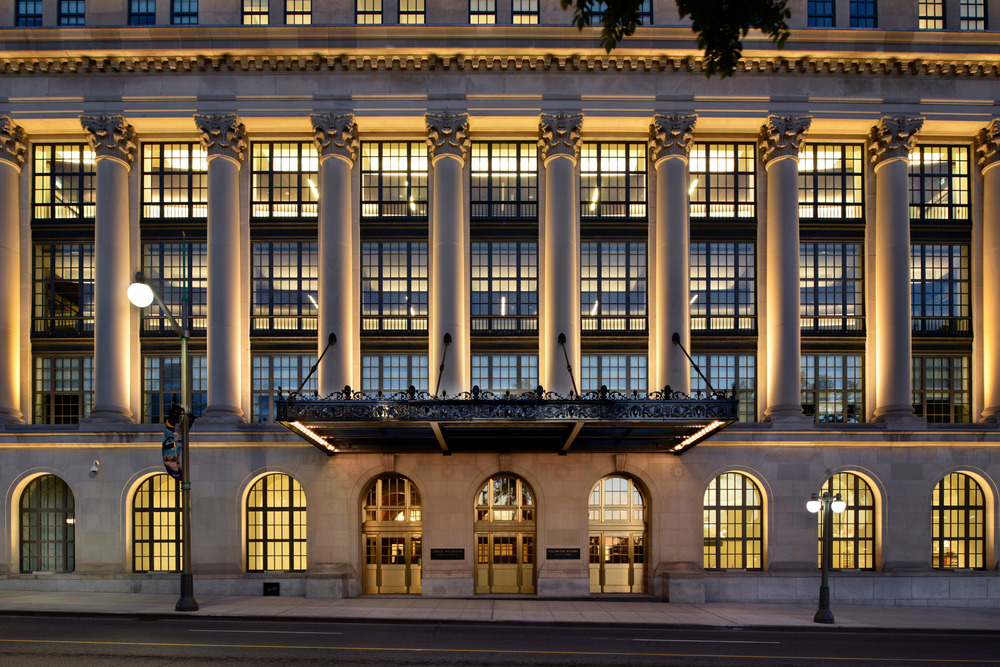 As part of the Master Plan for the Parliamentary Precinct, Lightemotion is also currently designing East Block, West Block, Postal B and the Government Conference Centre. The company has a very strong presence in Ottawa and is working on the National Arts Centre, Bank of Canada Museum Exhibit and the new History Hall in the Canadian History Museum, Gatineau.
Photo : Gordon King Photography